Flannelly Auctioneers Castlebar
40 Years – Expertise and experience
Property sales & Acquisitions, Commercial & Residential, Commercial Lettings, Valuations, Legal, Lending & Tax
If you don't have the time or expertise to source a property locally or nationally, we have the contacts & expertise to do the job for you!
Flannelly Auctioneers is run by Claire Flannelly BSc(Hons) Property, AssocSCSI, AssocRICS, MIPAV, TRV. With an aim to provide the highest standard of care and professionalism to each and every client ensuring a stress free experience whilst achieving the best price. We concentrate our sales within Castlebar and environs ensuring we offer a high level of service to all our clients. With advanced property knowledge of the local area our aim is to provide a stress-free process whilst obtaining the highest price achievable for your property.
Flannelly Auctioneers offer a broad range of services from Residential sales and acquisitions, Commercial Sales & Acquisition, Valuations -lending, Tax, Legal, Commercial Rent Leases, General Property Advice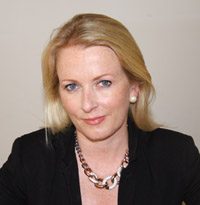 Claire Flannelly
B.Sc(Hons)Property, AssocSCSI, MRICS, MIPAV,TRV
Claire is a Registered Valuer and Director of the company, a family business which she has operated for over 25 years. Offering a wealth of knowledge on the local property market you will be provided with a realistic valuation of your property and should you decide to sell our job is to obtain for you the highest achievable price whilst ensuring a stress free process throughout.
Whilst personally involved with all property sales Claire also values property commercial and residential throughout the county for mortgage purposes, secured lending, CPO, probate and tax purposes.